Nous catalysons le changement pour les droits économiques, sociaux et culturels
Utiliser le droit des droits de l'homme
pour mettre fin à l'injustice sociale et économique
Avec nos partenaires du monde entier, nous œuvrons à l'avènement d'un monde dans lequel chaque personne et chaque communauté vit dans la dignité et en harmonie avec la nature.
Nous recherchons constamment des moyens innovants de faire progresser la justice sociale et économique, l'égalité des sexes et la dignité humaine.

Nous considérons notre travail comme un cycle, une spirale ascendante de changements itératifs et cumulatifs dans lesquels les actions locales et mondiales s'influencent et se profitent mutuellement.
La théorie du changement de GI-ESCR
GI-ESCR est une organisation petite et agile. Notre théorie du changement se concentre sur notre capacité à façonner l'écosystème plus large qui détermine la prise de décision. GI-ESCR identifie les préoccupations et les questions qui relèvent de notre mandat et les outils qui apportent une valeur ajoutée.
Nous pensons que les services publics sont essentiels pour garantir la jouissance des droits économiques, sociaux et culturels.

Nous surveillons les impacts de la privatisation et de la commercialisation sur ces services, dénonçons les abus lorsqu'ils se produisent, exigeons que les responsables soient tenus responsables et promouvons des arrangements alternatifs conformes aux droits de l'homme.
Nous cernons les préoccupations et les enjeux et nous y travaillons en rassemblant des données probantes et des arguments qui mènent à de nouveaux récits. Les récits transformateurs, de concert avec de larges coalitions sociales, ont le pouvoir de renforcer le cadre institutionnel des droits de l'Homme, d'influencer les attitudes du public et des institutions et de changer les mentalités. La plupart de nos activités et programmes sont intersectionnels et transversaux.
Services publics & régulation des acteurs privés
Renforcement du cadre et des institutions des droits ESC
Faire face à l'urgence climatique
Finances publiques et réforme fiscale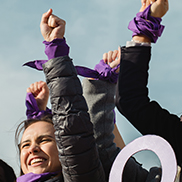 Égalité des genres et droits des femmes
Public Services & Private actors
Public finance and Tax reform
Strengthening ESC rights frameworks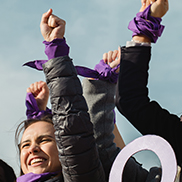 Gender equality and women´s ESC rights
Addressing the climate emergency
Avec nos partenaires, nous pensons et agissons, globalement et localement, où notre travail à un niveau est enrichi par celui des autres niveaux, qu'il renforce et soutient.
Nous sommes présents dans